Call Us On 0415 162 854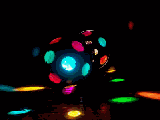 " We Have The Perfect Dj For Your Event "
Our DJ's Will Make
ALL
The Difference
For over 40 Years we have been supplying DJ 's and MC 's for all types of  Events, Weddings and Functions in Sydney and surrounding areas with huge success, because We Understand The DJ Requirements Of Each Individual Party Can Differ Greatly. 
We handpick each DJ for each and every Function or Event to ensure They Have And Are Knowledgable About YOUR Music Selections.
Our Office Staff  at "  The Sydney Disc Jockey Booking Centre " ( SDJBC ) are also Experienced DJ 's so they are all conversant with every aspect of Your DJ needs. We pride ourselves on Our Ability To Allocate the Right DJ or DJ/MC for Each Individual Function and have Won Many Awards For Excellence, especially within The Wedding Industry.
For Weddings or when a DJ or an MC is required, we have an event co-ordinator to Assist With Organising those Very Special Songs, Formalities or any other Specific Details to Ensure Your Celebration Is Perfect.
Our Professionally Trained DJ 's, Appropriately Attired, Will Be There When Your Guests Arrive, quietly playing Music from a Selection Of  YOUR  CHOICE. They will be set behind a Carpeted Facia and DJ console to Hide Unsightly Wires and Leads, with Speakers and Lighting either side.
To Cater For A Large Variety Of Tastes, our DJ 's carry a Huge Selection Of Music to Every Function and all have access to Our Master Library With Over 140,000 Songs.
A Microphone is available for any Speeches or Formalities and if you wish, your DJ will also have a Cordless Microphone available.
We can also supply Larger Sound Systems and Extra Lighting Packages to meet those Special Needs eg: Larger School Formals, Corporate or Out Door Events etc.
For ABSOLUTE Peace Of Mind we have a Complete Back Up Service through Our DJ Panic Line with extra DJ 's Always At The Ready.
If You Would Like More Information Or Wish To Book a DJ or MC, Simply Call Or Email Our Office Or Go To Our Get A Quote Page ( Visit Some Of Our Friends While Your There )
" OUR DJ 's WORK UP TO A STANDARD NOT DOWN TO A PRICE "
Our Office Hours Are 9am to 5pm Monday to Friday and 9am to 12:30pm Saturday

Call Us On:  0415 162 854
Email: djays@sdjbc.com.au