Call Us On 0415 162 854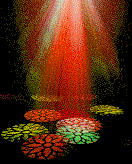 The Sydney Disc Jockey Booking Centre ( SDJBC ) is owned and operated by staff who have been in the DJ Entertainment Industry now for Over 40 Years, making us one of  the leaders in DJ  Entertainment In Sydney. All our staff are formally trained DJ 's within the industry and chosen for their Professionalism, Knowledge, Ability To Act And Interact With People And Have An Understanding Of The DJ Requirements Of Each Individual Party.
We pride ourselves on our ability to deliver " The Perfect DJ For Any Event Or Function " and to that end also employ the DJ and MC services of other DJ Entertainment Professionals who have proven themselves to have the same DJ and MC Abilities and Strong Ethical Standards As Ourselves.
We have recently merged with two of the best DJ entertainment specialists in the industry: All Mobile Music Award Winners and a Leader in the Wedding Industry, supplies DJ 's And DJ/MC 's to Major Venues and for Private Events especially where a DJ or Master Of Ceremonies is required. We often called upon their DJ/MC services in the past but now have added there GOLD STANDARD DJ/MC 's to our line up so we may now more easily cater for Corporate or Five Star Events or Functions where a specialist DJ may be required.
Nightsounds Entertainment have been supplying DJ 's for Events and Functions since 1984 creating a Huge Repeating, Customer Base and Thousands of  Exceptionally Satisfied Clients. Catering with DJ 's for Parties, Functions, Corporate Events and Harbour Cruises especially where there is a younger age group, 12th to 30 Something Birthday Parties and Engagements are Specialties.
If You Would Like More Information Or Wish To Book a DJ or MC, Simply Call Or Email Our Office Or Go To Our Get A Quote Page ( Visit Some Of Our Friends While Your There )

" OUR DJ 's WORK UP TO A STANDARD NOT DOWN TO A PRICE "
Our Office Hours Are 9am to 5pm Monday to Friday and 9am to 12:30pm Saturday
Call Us On:  0415 162 854
Email: djays@sdjbc.com.au